Ninebark Little Devil is our Plant of the Week for the 3rd week of May. This cultivar of a native Midwestern shrub is a delight to the landscape. It is a vase-shaped shrub that grows 5 feet tall and wide. Plant them along foundations, in large borders, or as specimen plants.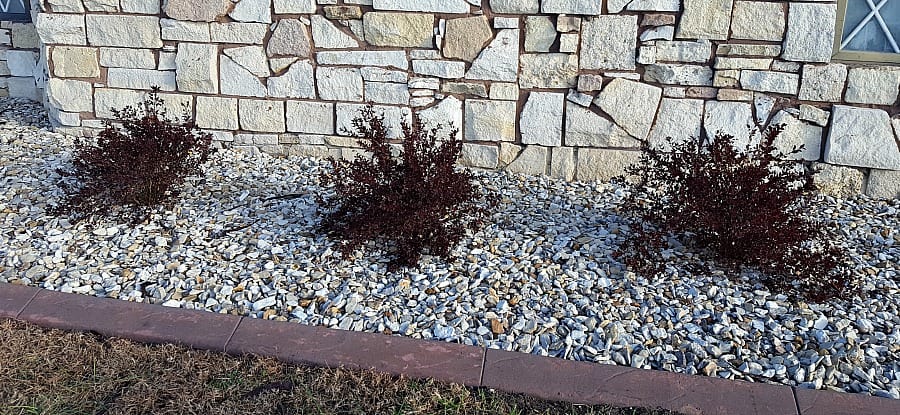 This cultivar is known best for its small leaves and bright pink flowers. The flowers bloom from May to June in tight, rounded clusters. Bees and hover flies visit the flowers. Also, there is a slight fragrance to the open flowers, of cherry and hints of spice.
The leaves are dark burgundy from spring through fall. In autumn, the leaves turn shades of orange and red before falling off.
Little Devil is a relatively pest free plant in the landscape. While other ninebarks often get ninebark aphid and powdery mildew, I have yet to see these problems on Little Devil. I have seen a few native caterpillars of moths feeding on the leaves, but no major insect pests. http://www.grimmsgardens.com/managing-aphids-landscape/
Caring for ninebarks in general is easy. Cut them to the ground every 2nd or 3rd year and they will send up new shoots. They can be pruned in June, July, or September with no ill effects. Shape them into globes or hedges if you need to.
I love ninebark 'Little Devil' as an option along the border of a house. Its mature size is around 5 feet tall and wide. the burgundy foliage is a great contrast to greens in the landscape – Paul Kiekhaefer, Landscape Designer at Grimm's Gardens
Check out our selection of ninebarks at our garden center in Nebraska City or outside of Hiawatha, KS. Or check out our online selections at http://www.grimmsgardens.com/shop/
Happy Planting!