Now that winter is finally upon us, I like to look at my garden and think about the future. Right now, the snow is settled over the landscape, and I can see what looks good in it. Plants for winter interest are definitely needed. But we also want plants with multiple season interest. If we design for winter alone, it may upset the balance of the landscape overall.
What plants do I already have that provide some winter interest? Ask yourself this question before you begin to think about what to add. In my own garden, there are trees with peeling bark, shrubs, grasses, and perennials. But there are gaps to fill. Yes, some of those spots might have perennials which were cut back, like hostas, iris, and daylilies. But what of the other spots?
Inventorying Your Garden
Before planning for the future, you need to know what you have. I have discussed taking an inventory of your garden before. This time, it is all about what plants make up the look of the winter garden. Make a chart similar to mine below, categorizing what you have, so you know how to complement it in the future.
You can use any method you want. Because I have so few winter interest plants in my front gardens, I just typed them up like this above. But you may want to use a spreadsheet or notepad to keep track of it all.
Adding Plants for Winter Interest
Now that you know what you have, you can begin to think about what you need. Because I already have several trees with interesting bark, I will be mainly looking for more seedheads and berries. Evergreen foliage too, is a must. Balance must be maintained between the plants of the winter garden and summer garden. You must pick plants that work together best in all seasons.
To do this properly, take photos from the same spot or angle in the garden each month, on the 15th or other day. When winter rolls around, compare the photos to see where gaps in blooming can be overcome with perennials, shrubs, grasses, or trees that add interest in all seasons, and complement the surrounding plant materials.
Sometimes, you might have a bed with large gaps between plants that provide year-round interest. I have one such bed. It is bordered with ornamental onion 'Millenium', and inside that is a ring of daylilies. Then there are irises, apple trees, sedums, and hydrangeas. I have already planned to add grasses, more iris, ninebarks, and hibiscus to the center next season. Where the daylilies and irises are, there are voids in winter interest.
Types of Plants for Winter Interest
There are different features of plants that can be added for winter beauty and interest. The textures and colors of barks, berries, seedheads, and plant structure are what will add interest.
Plants with Interesting Bark for Winter
TREES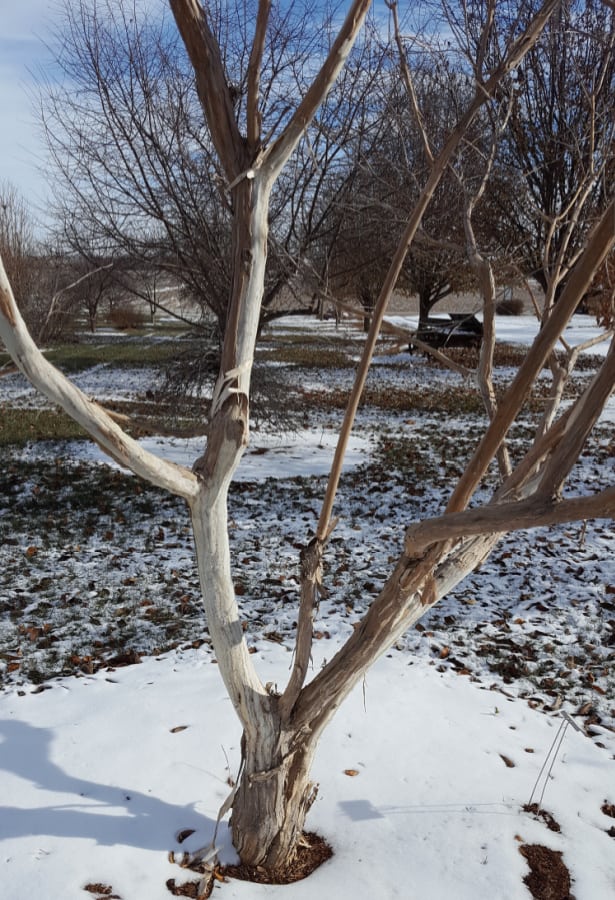 SHRUBS
Plants with Interesting Berries for Winter
Plants with Interesting Seed/Flower Heads for Winter Interest
SHRUBS
PERENNIALS
GRASSES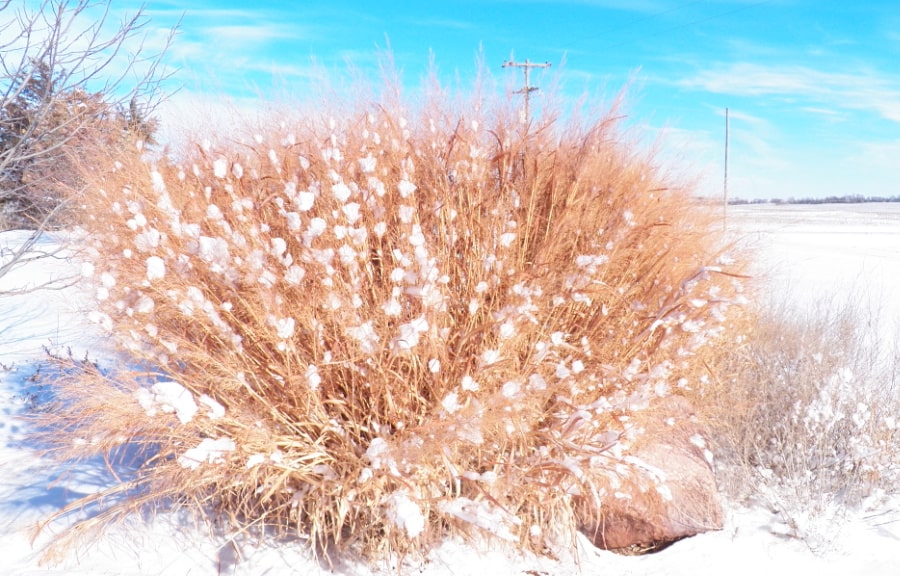 Evergreen Plants for Winter Interest
TREES
SHRUBS
Conclusion – Enjoying Your Winter Garden
There are many ways to enjoy the garden in winter. Beside photographing the various looks of your garden, add some bird feeders, or wind catchers. Spend time watching birds and other animals in the garden. More goes on in the garden than you might think. Even in winter, there are mammals who are moving about, trying to find food and shelter.
If you have a large picture window, greenhouse, or sun room, make sure your garden is seen from those views. It may be what you see all winter. Enjoy it.
Happy planting!