Viburnum 'Blue Muffin' is this week's Plant of the Week. Viburnums come and go, but 'Blue Muffin' is a standout cultivar. Viburnum dentatum, the arrowwood viburnum, is native to North America.
This shrub grows 6 to 8 feet tall and wide. It can be used in a variety of ways in the landscape. It can be planted for pollinators or birds, or used as a hedge or screening.
The blue-black fruits are edible to humans, and taste a bit like blueberries. I have several of these shrubs in my landscape, mainly for attracting birds. The berries hold to the stems into winter, making them attractive to birds when other food is scarce. The fall foliage is an attractive red to burgundy.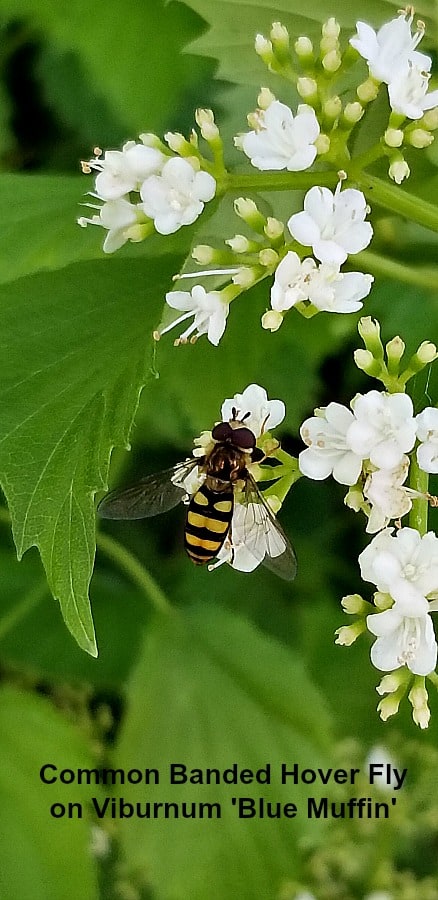 The white flowers are produced on tall stems in May, but will often last into June. They are visited by butterflies, bees, and flies (hover and tachinid). http://ipm.ucanr.edu/PMG/NE/tachinid_flies.html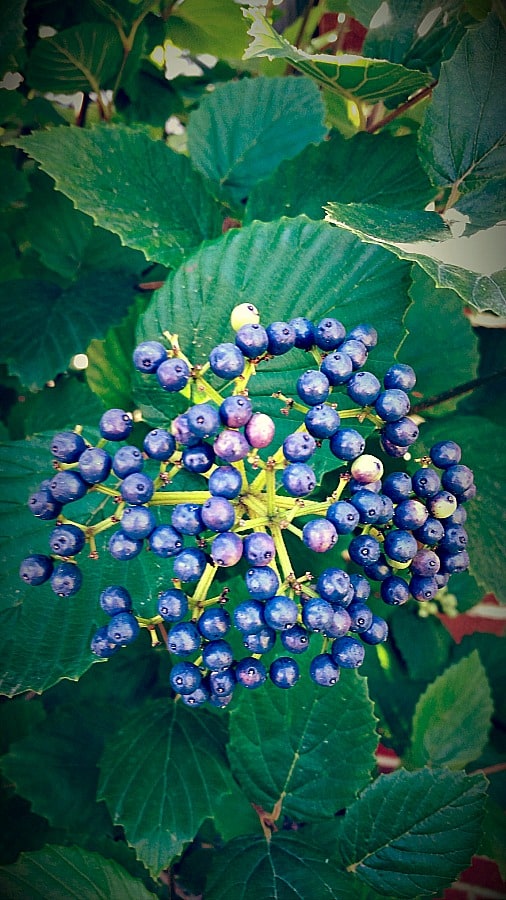 Arrowwood viburnums can be pruned regularly to maintain a hedge or screen. I like to prune them once in June, and then again in September, here in Northeast Kansas. They will often grow 6 to 10 inches per year.
I love Viburnum 'Blue Muffin' for its compact size and its ability to grow well in either sun or part shade. Its white, flat-topped flower corymbs develop into blue berries that last well into fall and winter – Paul Kiekhaefer, Landscape Designer at Grimm's Gardens
A garden without a viburnum is akin to life without music and art." — Michael Dirr, Plantsman, author, teacher
You can find viburnums at our locations near Hiawatha or Nebraska City, or check out our online store. http://www.grimmsgardens.com/shop/