We recieve a lot of trade magazines and emails here at the office that give great insight into industry trends.  This week's email from the Landscape Insider from Ball Publishing has some great suggestions on improving your living space with hardscapes.  Hardscapes increase beauty, functionality, and value of any property.  At Grimm's Gardens we have  a trained staff that can  install  anything you can dream up to create the perfect oasis in your  landscape.
Hardscapes Help Homeowners Live Smart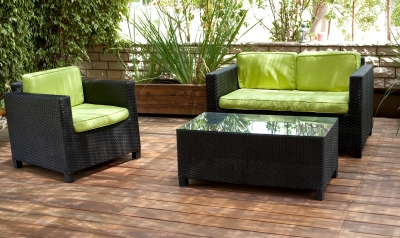 Homeowners continue to make better use of their exterior spaces.
One way to expand outdoor living areas is to incorporate hardscapes, such as fireplaces, small outdoor kitchens and grilling areas, a trend that continues growing.
"I'm seeing a lot more outdoor living areas," says Tim Niemiec of American Paving Design in Bluffton, South Carolina. "It doesn't even have to be a large-scale project. It's almost like you're creating your own outdoor room; smaller and larger patios that are really just an extension of your home."
Like Tim, John Ruggeri of Precision Pavers in Lutz, Florida, has also seen a big increase in homeowners with pools upgrading their pool decks to incorporate more stone pavers instead of concrete.
Luckily, to keep up with demand, manufacturers are also coming up with more paver colors and styles. "The selection and variety is just unbelievable now," Tim says. "Instead of seeing the same thing over and over again, like maybe 10 years ago when you saw maybe five different colors and two different shapes, now we're seeing 10 or 12 different shapes and 30 different colors from all these manufacturers. So, it gives them a wide variety of looks and styles and shapes they're able to utilize."